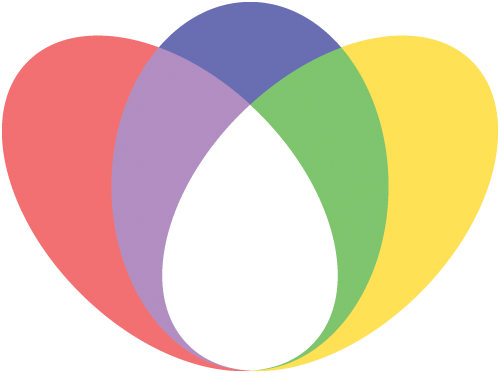 Informed Health Technologies
How does our solution work?
Put the patient at the center of an innovative care team.

Expanding the care team to include a patient's friends and family can reduce both healthcare costs and the likelihood of health deterioration.1 In recent history, patients have increasingly relied on the healthcare system for the management of their health status. In many cases, concerned friends and family are left out of the care process, even though they interact with the patient far more frequently than do clinical providers. This social network is in a unique position to identify changes in the patient's condition long before the healthcare system can. For certain types of deviations from the recommended treatment plan, they can actively intervene to support the patient. For example, if a patient fails to weigh themselves daily, as recommended by their physician, this should not require a call to the physician. This can be easily managed by a member of the patient's social network encouraging the patient to weigh themselves.



Prevent hospitalizations.

Hospitalization is the most expensive treatment option in the healthcare system. In 2011 the average cost per hospital stay in the United States was $15,734.2



Prevent emergency department visits.

Visits to the emergency room are far more expensive than visits to a provider's office. The average cost for an emergency department visit is in excess of $2,000.3 The average cost of a typical office visit is approximately $100.4



Identify opportunities for additional provider visits.

Timely scheduled and urgent provider visits can reduce the chance that a health deterioration would require an emergency department visit or hospitalization. As an article from Cleveland Clinic notes, 'When treating heart failure patients, timely intervention is crucial when complications arise, so that we can prevent serious problems that may require emergency room visits or readmissions,' said Randall C. Starling, M.D., M.P.H., Section Head of Heart Failure & Cardiac Transplant Medicine, Cleveland Clinic. 'The ability to monitor weight, blood pressure and activity levels of heart failure patients on a regular basis ensures more timely doctor visits and avoidance of more expensive interventions.'5
DeVany, M., Alverson, D., D'Iorio, J., & Simmons, S., (2008, November), Employing Telehealth to Enhance Overall Quality of Life and Health for Families, Telemedicine and e-Health, 14(9), 1003-1007.
Rodak, S., (2012, March 6), U.S. Hospital Stay Costs Outpace Other Countries by Three Fold, Retrieved August 2, 2013, from Becker's Hospital Review: http://www.beckershospitalreview.com/news-analysis/us-hospital-stay-costs-outpace-other-countries-by-more-than-three-fold.html.
Abrams, L., (2013, February 28), How Much Does It Cost to Go to the ER?, Retrieved August 2, 2013, from The Atlantic: http://www.theatlantic.com/health/archive/2013/02/how-much-does-it-cost-to-go-to-the-er/273599/.
Debt.org, (2013), Doctor Visit Costs. Retrieved August 2, 2013, from Debt.org: http://www.debt.org/medical/doctor-visit-costs/.
Cleveland Clinic, (2010, March 1), Cleveland Clinic/Microsoft Pilot Promising; Home Health Services May Benefit Chronic Disease Management, Retrieved August 2, 2013, from Cleveland Clinic: http://my.clevelandclinic.org/media_relations/cleveland_clinic_pilot_with_microsoft_promising.aspx.
© 2014-2019 Informed Health Technologies
All Rights Reserved